Here is the Guide for TWRP Flashing and Rooting your POCO X3 / NFC (karna/surya).
1. PC
2. Fastboot Drivers
3. Unlocked Bootloader
4. Flashing TWRP Toolkit
5. Magisk Flashable File
Steps For Flashing TWRP
1. Download the file provided at the end of the thread.
2. Boot the device into Fastboot mode (in power off state press power button + volume down button).
3. Connect the device to the Computer.
4. Open the downloaded folder and run the file "Flash.bat".
5. Then press any key to continue.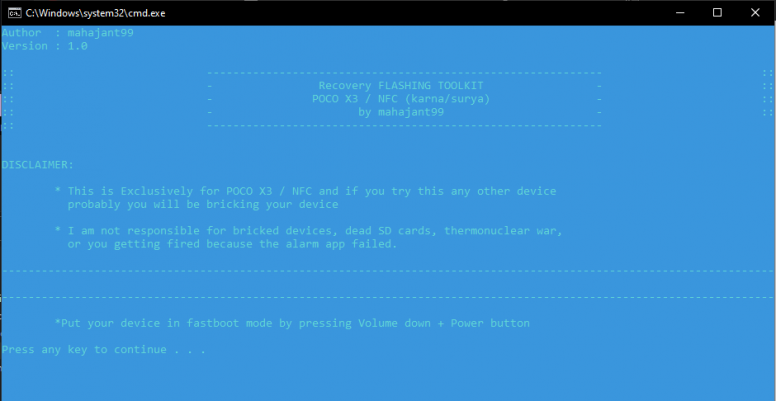 6. The Device will automatically boot into TWRP, indicating that you have sucessfully Flashed TWRP.
Steps For Rooting
1. Download and place the Magisk zip fiile into the device.
2. Boot the Device into TWRP Recovery (in power off state press power button + volume up button).
3. Select the option of 'Install' and then locate the directory where you have placed the Magisk file and select it.
4. Flash Magisk file by swipe the arrow loacted at the bottom.
5. When the flashing is completed click on 'Reboot System'.
6. After the phone has booted successfully install Magisk.apk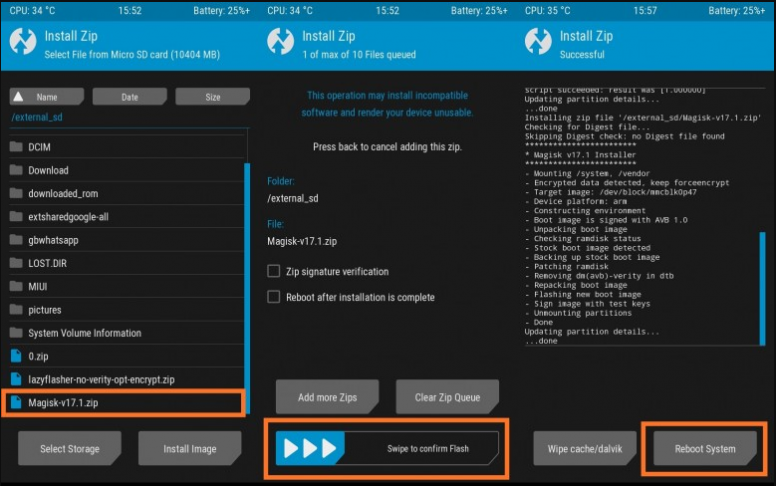 Congrats you have rooted your device !!
Important Notice:
Quote:* This is Exclusively for POCO X3 / NFC (karna/surya) and if you try this on any other device probably you may be bricking your device!!* I am not responsible for bricked devices, dead SD cards, thermonuclear war, or you getting fired because the alarm app failed.
* First boot may take upto 15-20 mins. So don't panic.
* TWRP Toolkit - 
Click Here
* Magisk - 
Click Here
SpecialThanks to 
@Elaine2046
, 
@Morris_hu
 and 
@Yolanda78
 for their continuous support.
More info : 
https://c.mi.com/global/forum.php
+if code work pls share our site to ur facebook, google plus or share to ur friends to help us popular
+ Donate to help us online :
http://paypal.me/nnmanh/2
+ Reply our post the result or we never help you again.
+ Do not SPAM our Forum or get banned !!